The arrival of a new baby is a life-changing and magical experience – from the first ultrasound to the excitement that comes with planning out your baby nursery. However, sometimes preparing for this occasion can be overwhelming – especially if it is your first baby.
You might be happy to hear that there are only a few 'essential' items you'll need to have ready before your baby arrives since most of the necessary things can be bought afterwards. However, one thing that you definitely should have ready is the nursery, as your baby will need a calm and pleasant environment to sleep in.
If you don't know where to start in terms of a nursery for your baby, this article might be a good starting point. In this baby nursery essentials checklist, we're breaking down the nursery basics for you all in one place, so you'll be sufficiently prepared to parent like a pro!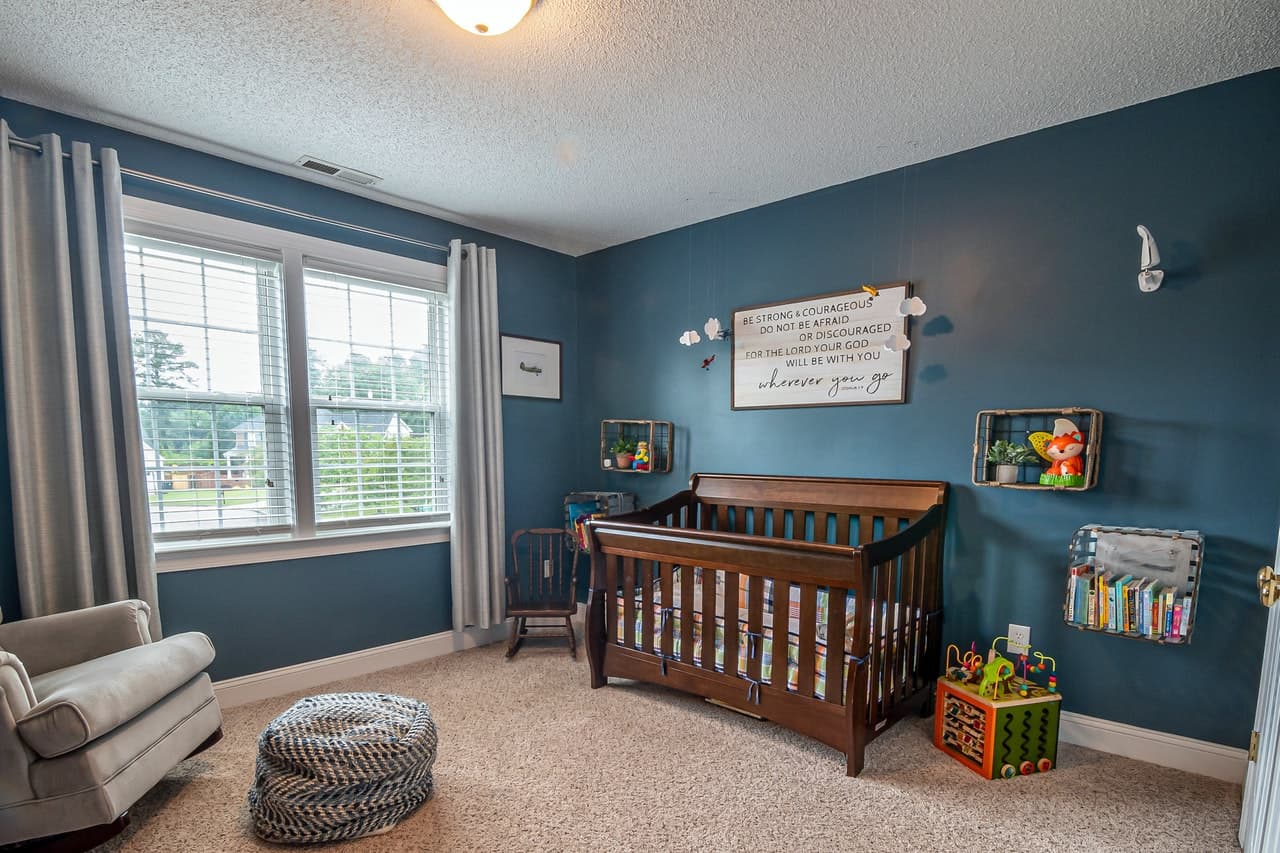 Choosing the room
The perfect choice for a baby nursery is a calm, quiet room located next to your bedroom so that you can always keep an eye on your baby. Make sure the nursery is heated/cooled appropriately (depending on the season) and has a solid ventilation system in place.
Lighting
In order to prevent intense light from disturbing the little one's dreams, consider using curtains or black-out blinds for the windows. In fact, when talking about windows, covering is a safety measurement rather than a design solution, as it also prevents too much heat from accumulating in the room.


Baby nursery interior design
Despite all the brave blue baby boy room settings, or overdone, pinkish baby girl room decor you will find on the internet, your baby deserves to relax surrounded by nurturing and relaxing shades. If you are looking for a personal touch, consider adding small, tasteful accents into your baby nursery rather than going extra with coloring the bedroom walls.


When decorating, less is more: go for time-resistant or easy-to-replace solutions.
Baby nurseries should feature design elements and pictures that are child-friendly and appealing for the baby. As your baby is in the stage of life when they are just learning and absorbing information like a sponge, the design you choose will help them develop their character and personality.
If you're looking for baby nursery decorating ideas, your main priority should be to keep the decor simple. Try to focus on a single figure that will hold the scene together, such as a large piece of artwork or an accent wall.
To keep the scenery of the room open for changes, consider using peel and stick wallpapers. They can be applied easily, and as the application doesn't require any glue, it can even be done shortly before the baby is born.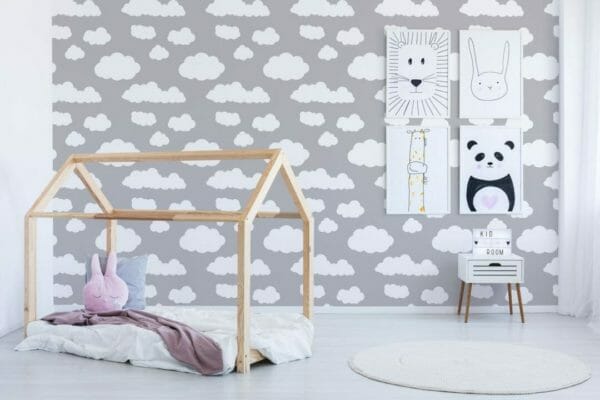 Gone are the days when you had to abandon the idea of beautiful baby nursery designs due to the negative side effects of regular wallpapers - a toxic harsh chemical smell, which took days of airing the room to clear out. Peel and stick wallpapers are just like large stickers - no glue, no brushes and no painting is required, so you can realize a baby nursery makeover even at the last minute.


Preparing your own nursing station: what furniture do you need in a baby nursery?

Nursing chair
All the joys of having a new baby come with hard work and a lot of time spent on your feet. That's the reason why having a cozy place where to sit while you breast- or bottle feed every day can make such a difference.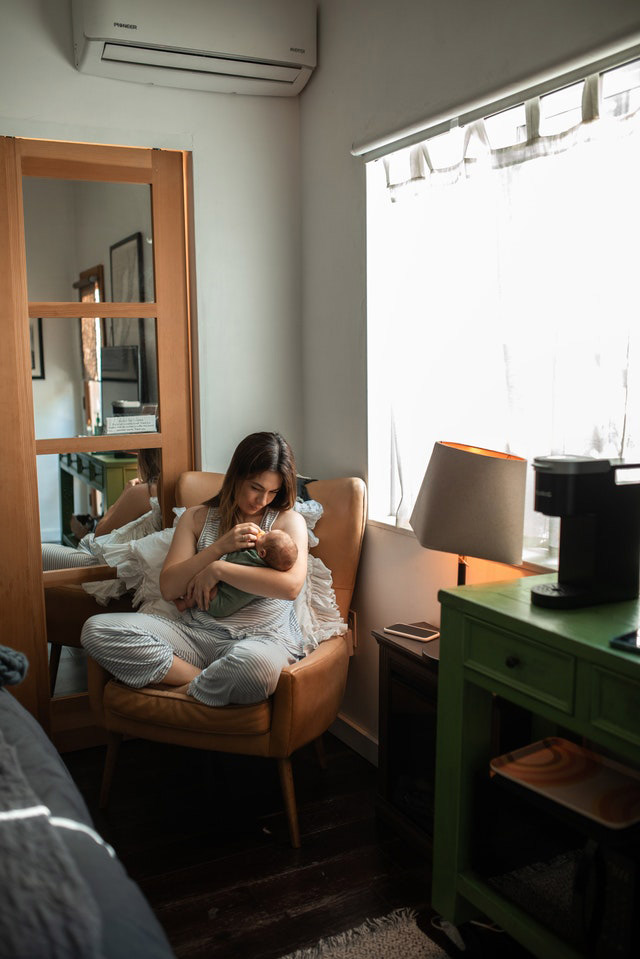 Fortunately, there are lots of baby nursing chairs on the market designed for exactly that purpose. The choice varies from rocking nursing chairs, ones that recline automatically and those that include additional footstools so you can stretch out your legs. Generally, the nursing chair will support your upper back, lower back, arms and legs in those special, but demanding moments.


The crib
A crib is where a newborn will spend most of their time, thereby, before all else, it must be safe. According to Baby Center, newborns can sleep 16-17 hours a day (it's 67% of their day), so a good crib is important.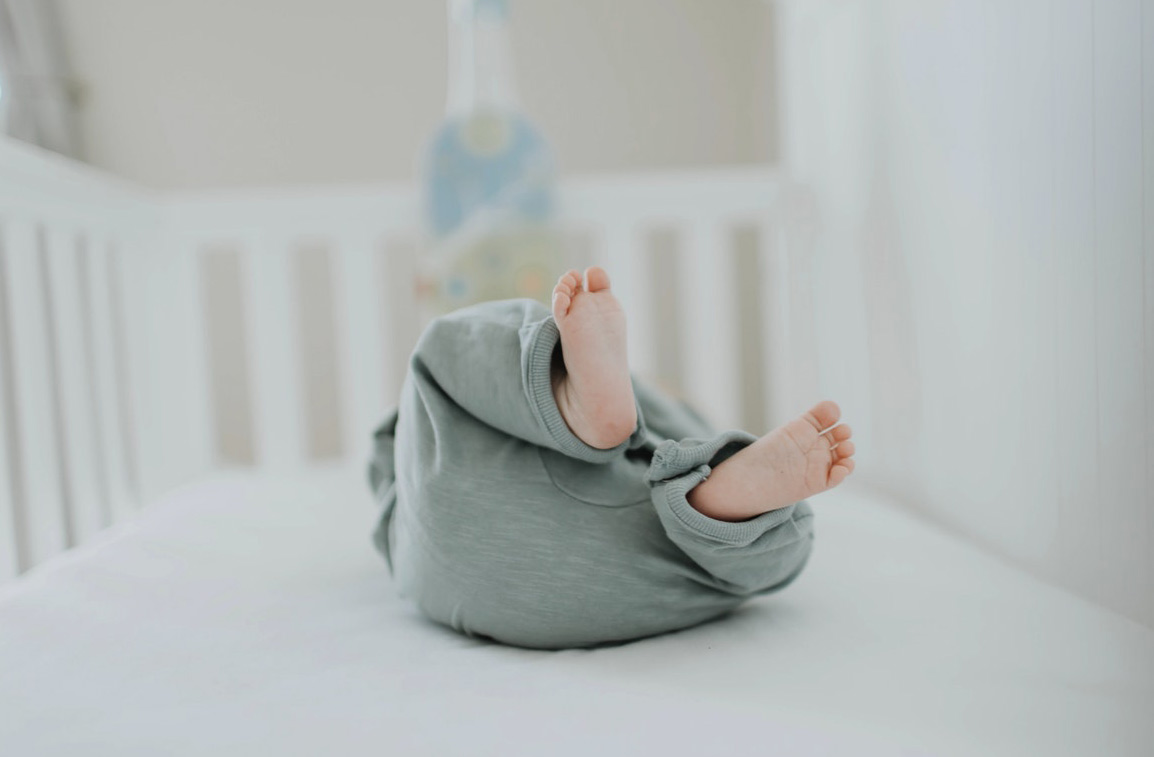 For instance, if your choice falls on a wooden nursery crib, make sure it is covered with a natural protective coating that's ecologically friendly and safe for children. The minimalistic, safe and sturdy cribs from Home For Dreams are great role models from which to take an example.
Changing table
A changing table provides a safe place for you to change your baby's diaper. No less important is the fact that cleaning up can finally be quick and easy if you have a table stocked with all the necessary supplies within arm's reach. In addition, it is also a great place to organize all the stuff you're going to buy for your baby even before their arrival - diapers, wipes, creams, medicines, manuals, product catalogs and more.
Pro tip - as it's very important to organize all of the supplies for easy access, try using stackable containers to put each thing where it belongs.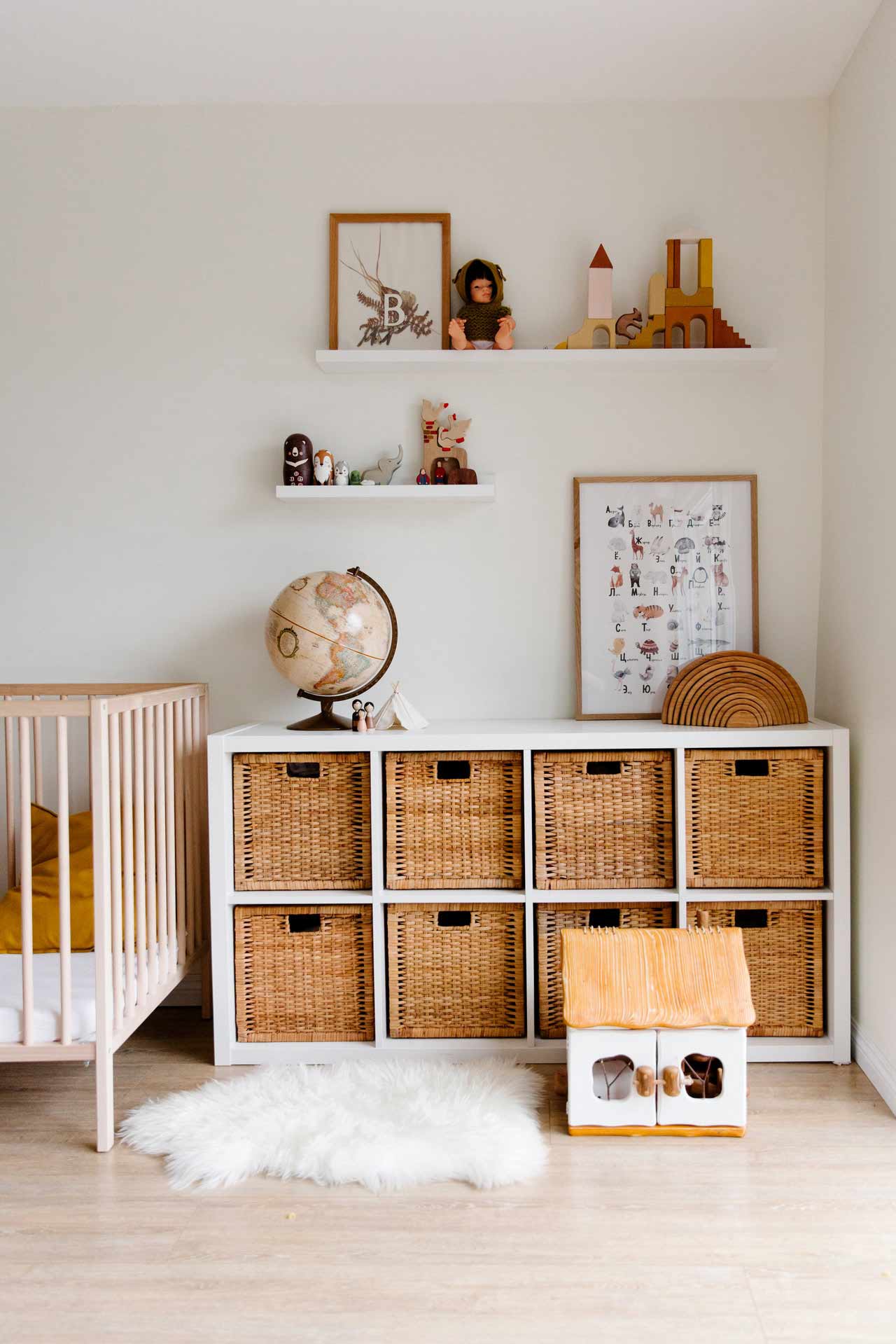 Final Words
A child's room is the perfect place to explore imaginative ideas, from butterfly wallpaper to neon bed frames. Whatever the theme, this is the one room that's certain to stand out, however, it's important for it to also suit your and your child's personality.
In addition, when decorating and furnishing a baby nursery, remember to put practicality and function before appearance. Your baby's comfort is the primary goal, and, once you've worked your approach around it, the aesthetics part will be easy to solve.